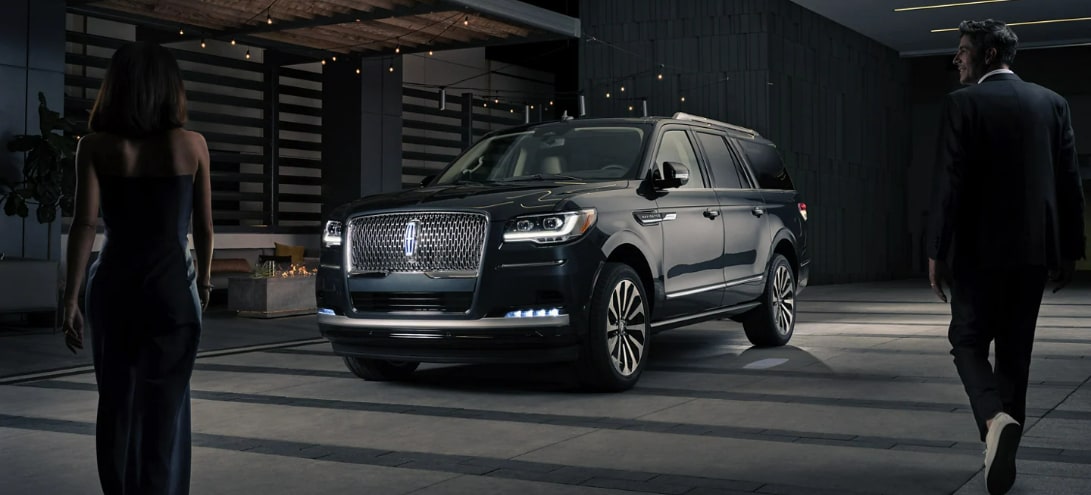 Why Buy a New Lincoln Model at Future Lincoln of Concord?
The Lincoln lineup is renowned for its diverse selection of premium luxury vehicles. Whether you have your heart set on a luxury car or a luxury SUV, there's something in the elegant lineup of Lincoln models for sale at our dealership to suit your needs and lifestyle. Of course, enjoying an exquisite new vehicle that makes you excited to hit the road is but one of many perks that you can enjoy when you buy a new Lincoln model here at Future Lincoln of Concord. Owning a new Lincoln vehicle allows you to take advantage of a broad array of benefits.
Pickup and Delivery
When your Lincoln vehicle is due for service or in need of repair, you can count on us to pick up your car for maintenance and bring it back to you when our team of Lincoln technicians is done with it. We can even arrange to loan you another Lincoln model to drive while you wait.
Lincoln Access Rewards™
You can gather Lincoln Access Rewards Points when you buy a new Lincoln model. You also get points for staying on top of Lincoln service at our service center. As you accrue more points, you can redeem them for gear, travel, and many more exciting things from our rewards catalog.
Lincoln Way™ App
This helpful app puts more control and choice in your hand. The app allows you to manage your Lincoln account, explore a variety of exciting benefits, and enjoy a deeper connection with your Lincoln vehicle. With the Lincoln Way App, you can save time and get more out of your ownership experience.
Lincoln Black Label
We're a Lincoln Black Label dealership, which means that you can take full advantage of the apex of Lincoln luxury when you choose a Lincoln Black Label model. Lincoln Black Label vehicles offer unique design elements, premium interiors, cutting-edge technology, and a host of other benefits.
Learn More
These benefits are only some of the perks that you can enjoy when you purchase a new Lincoln model. Connect with our team today to learn more about the Lincoln lineup and the uniquely amazing ownership experience that they have to offer.